I'm delighted to have gotten my hands on an original Cusenier Oxygenée balancier. I've been comparing it to TheFrenchman's reproduction and it's very interesting. The replica is very close indeed, but it isn't absolutely identical.

Here's a side-by-side of the repro and the original. The diameter of the top opening is absolutely identical, but as you can see the height of the funnel is taller in the reproduction. The lower section is more rounded, with the decorative ring above the stamping much less distinct in the repro.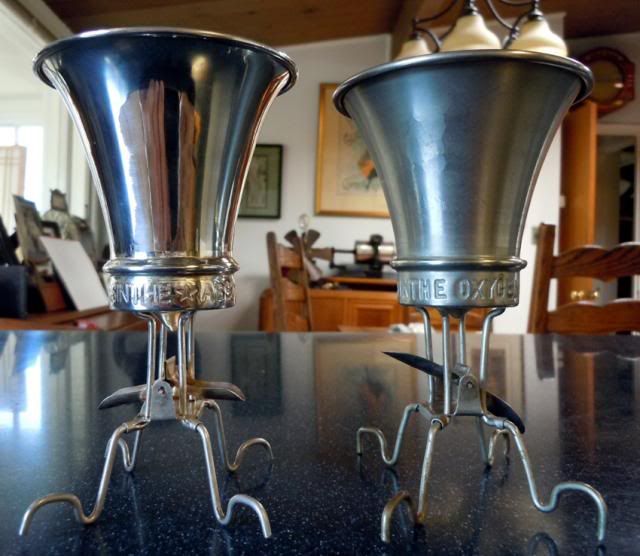 The bottom of the funnel is considerably longer in the reproduction, which makes the distance between the dripping water and the see-saw much shorter. Also, the divider separating the two sides of the see-saw is much taller in the reproduction, and the overall width of the see-saw is narrower: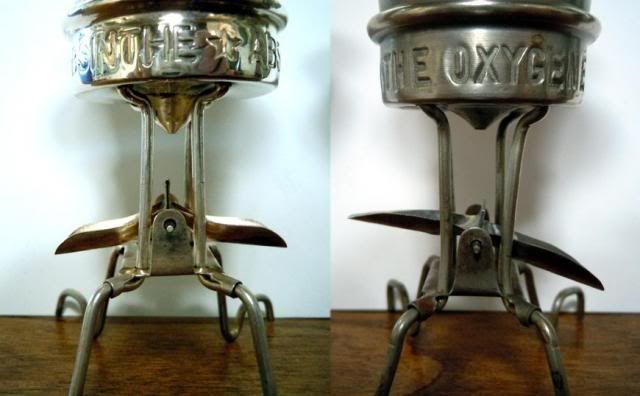 This close-up shows the difference in width more clearly: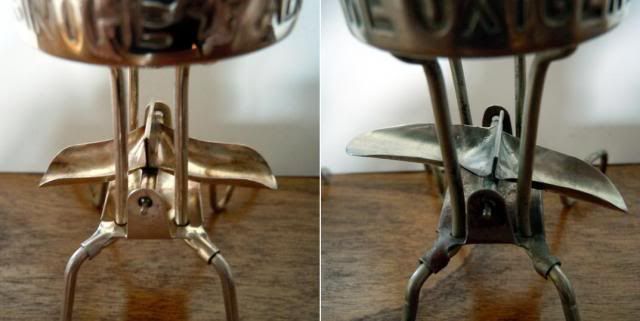 The hole through which the water drips is larger in the original, making it operate more rapidly than the reproduction. You can see this in the Vert d'Absinthe video that i posted recently in another thread.

Overall, the detail of the reproduction is impressive, but there's nothing quite like an original. That said, despite the fact the the original operates flawlessly, I will reserve that for only very special occasions.
Though of course since I'm excited to have it I did use it tonight to prepare my Esprit Edouard before dinner. It worked flawlessly, but I spent a lot more time cleaning and drying it than I do with the repro.
 
(Edit for my usual bad spelling.)
Edited by Georges Meliès, 05 August 2013 - 07:32 PM.