This came up in a different thread the other day. I am not sure who out there in the absinthe world is into old school shaving with a double edge or straight razor. I am sure there are more who understand the enjoyment and benefits of creating your own lather with soap and mug. For those of you, I share this:
http://www.etsy.com/...ug-shaving-soap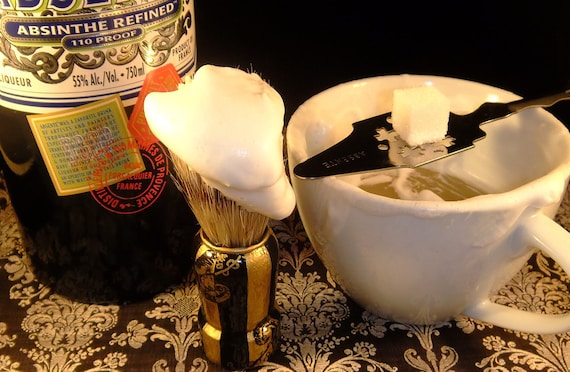 I have never tried it so I cannot verify the authenticity. However, I do know where I may be able to get some made by a true quality soap maker and one that MAY work with some here to get a great soap. Lord knows I would love to lather up a bowl of fragrant later on the morning.
Edited by Ron Gallant, 23 January 2012 - 04:33 AM.