After more than a year of negotiations, I've finally acquired a bottle of absinthe Raymond Thi.
It has been produced by a small artisanal distiller from the Poitou-Charentes region and bottled at 65° (according to the label, I've tested it at 66°) in a very nice Grande Chartreuse bottle.
The bottle has been found in the cellar of a very old bistrot 5 years ago, it has been seated upright for nearly a century and both the cork and level are perfect.
As you can see on the pictures, the louche is great. As for the taste, it is surprisingly very similar to Edouard Pernod with an alcohol maybe slightly more biting.
For the connoisseurs' interest, I'm selling
only five
6cl samples from it, no more.
If you're interested in tasting a unique and unknown vintage absinthe, contact me.
This opportunity won't happen again!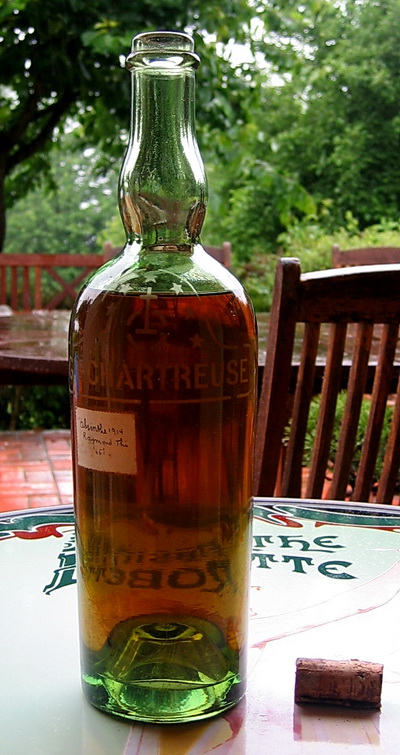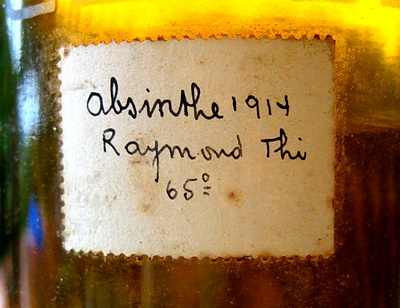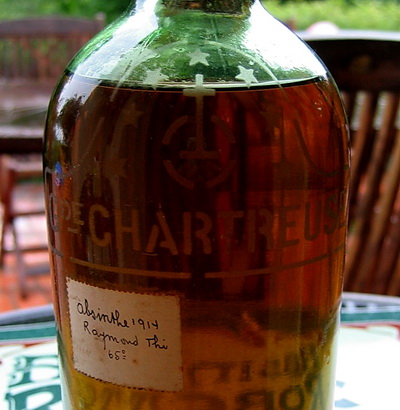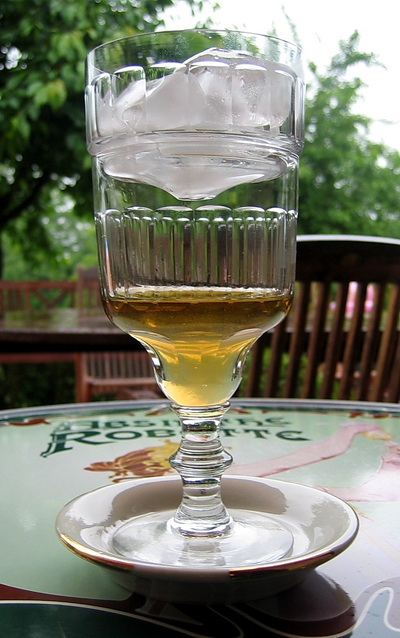 Update : 3 samples are already sold.